Happy birthday to my
SUPER AWESOME!
SUPER SMART!
SUPER HARD WORKING!
SUPER SISTER!
my twin brother on the left, my sister on the right.
To celebrate/tantalize you, sister, I made you a chocolate mousse.
Do you remember reading this book as a kid?
People who aren't my sister: I hope you know who Fred Gwynne is.  You know him as this:
Herman Munster.
Anyway, my mom used to read his children's book to us as kids.  I always liked it– filled with puns and sly jokes.  And it (helped) inspire a love of the whipped confection.
If you want to make your own chocolate mousse, it's really easy!  I nicked a recipe from Bon Appetit.
6 ounces bittersweet (not unsweetened) chocolate, chopped
1/4 cup water
3 large egg whites
1/4 cup sugar
1/3 cup chilled whipping cream
Start by melting the chocolate in the water over low heat. Melt until shiny and smooth.
Next, whip three egg whites on high speed, until soft peaks form.  Slowly add the quarter cup of sugar until the whites are stiff, but not dry. 
Drizzle the cooled/lukewarm chocolate over the whipped eggs, and fold in gently.
Dish the mousse into cups.  
Fridge for six hours, or until stiff.
Before serving, whip 1/3 cup heavy cream into whipped cream.  Top the mousse with the whipped cream, and enjoy!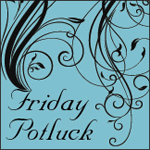 Linked to Metamorphoses Monday.
Pin It
Related posts: