It's time for a Pinterest roundup. I've been completely obsessing over blue kitchens.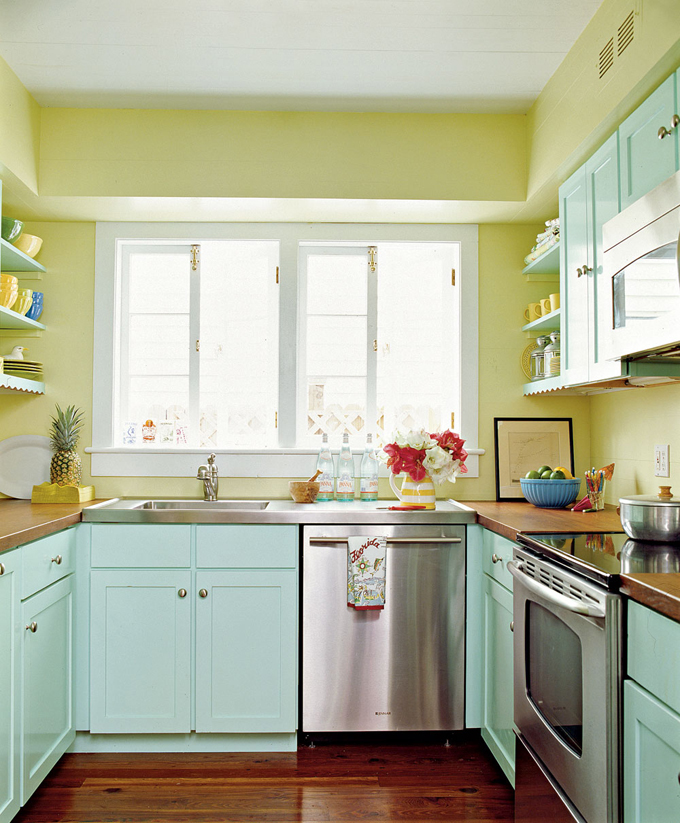 Anyone know where this is from? I got a dead end on Pinterest. This is not my content.
Again, I'd kill for a source. This is NOT my original content.
I absolutely love these cheery kitchens! I was trying to find more photos, but most of the ones on Pinterest led back to House of Turquoise, who isn't great at posting sources :-/
But I wonder how many different shades of blue one can actually HAVE in a house before things just get dizzying. I mean, I quite love the light, sky-ish blue that we've painted our giant living room.
Any "real" interior designers out there? I'd love some color tips!
I've heard tips that one should just chose a set palette of 5 (or so) colors and use that throughout a house, to make it feel cohesive. Would choosing too many colors in the same family be "too much"?
Or, if I don't believe that beige is the best neutral out there– I wonder how I can use this sky blue as a new neutral?
Related posts: